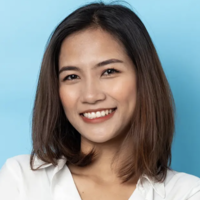 Jenny L., Managing Director
from 1+1 Care
"Daria at SourceSEM delivers results-oriented and data-backed digital marketing that actually works. We had previously hired several other digital firms, none of which could produce much in the way of results. Once we started working with SourceSEM, we saw impressive lift in our numbers across the board, and Daria could point out exactly why and how they achieved this. Daria is incredibly knowledgeable and refreshingly clear, walking us through the various pieces that needed to be put in place for a complete digital marketing strategy. Whether we are working on website optimization, SEO, blogging, ppc, or social media, Daria consistently offers valuable, actionable insights, and goes way above and beyond what we paid her to do. Also, it doesn't hurt that Daria is a great communicator who is possessed of a calm, reassuring manner that lets you know your marketing is in good hands."

Emilia, Business Owner
from Emilia Piano Studio
"If you are thinking about creating or redoing your website, growing your business with SourceSEM, don't think twice do it.
If you are a creative person and have your ideas when working with SourceSEM, your creativity will take another spin.
If you are a person who doesn't know where to start, let SourceSEM take you through different ideas until you get the hang of it.
I feel fortunate that SourceSEM has designed my website and tripled revenue of my tutoring business."

Ray, Business Owner
from 1+1 Cares
"SourceSEM has provided so much value, especially when I compare to our past "partners". We needed expertise across our entire digital marketing spectrum and they delivered and continue to deliver. Very Happy!"

Leif, CEO
from Retrolux
"SourceSEM was tasked with setting up our digital marketing efforts on Google, testing several strategies, and providing actionable feedback to improve our effectiveness. They succeeded in setting up our account, helping to link it to our website, getting analytics going, testing thousands of keywords, and identifying several strategies to improve our numbers. And that was all in the first two months! Great job!"

Bruce, CEO
from HEAL Clinics
"I was involved with SourceSEM as CEO of an early stage company that is tackling the scourge of diabetes and obesity. Any company aspiring to influence people must be effective in social media in getting attention and viewers. They were very knowledgeable and helpful in social media, marketing, and general good counsel. SourceSEM was an asset for us, and can be for you."

Richard, CEO
from Small Business Owner
"Daria and I have been working together on digital collateral for our portfolio companies and has done an amazing job transitioning narratives into stylized digital graphic artwork with powerful visual messaging. The more we worked together, the more I learned of her expanded skillset & marketing business."